Services
Landscape Design
Design and creativity are core skills for a landscape architect and form the basis of our service to clients in both the private and public sector. We believe that a well conceived design, appropriate to the site location and intended use, will make a very positive contribution to the lives of those who experience the space. To achieve a successful solution we approach each project on the basis of a specific brief that considers client aspirations, site features, site users, future management, the wider environment, and sustainability. Working holistically, our designs result in projects that incorporate flair, fun and function.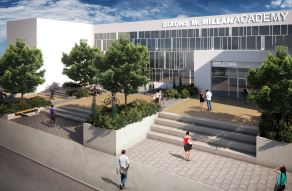 Directors and Associates have experience across a range of projects, from rural landscapes to urban design both within the UK and overseas including public realm, green infrastructure masterplanning, residential landscapes, affordable housing, medical centres, schools and colleges, mitigation measures for highways and other large infrastructure projects, flood alleviation schemes, highways, public parks, sport and leisure facilities, and commercial developments.
Our expertise also includes a commitment to, and practical experience of, community consultation and engagement. Participation in the design process and assessment process is both a valuable and rewarding exercise that can make a real difference to the success of projects in the public realm.
We undertake all aspects of landscape design, from initial concept to detail drawings and contract administration to ensure that design becomes reality.
3D Visualisation
To support our landscape assessment and landscape design projects we also provide 3D visualisation and photomontages. We can produce a variety of presentation visuals that range from single viewpoints which illustrate a 'before' and 'after' development scenario to more complex multiple image or video sequences. We also offer hand drawn or computer rendered visualisations that bring to life our design proposals.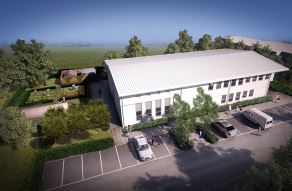 Undertaken with the latest graphics software we work closely with our clients and professional colleagues to produce images that will assist a better understanding of development proposals.
Landscape Assessment
At Barton Howe Associates, we offer a balanced view of the likely environmental and social effects as part of our Landscape and Visual Impact Assessment (LVIA) services providing the necessary skills, experience, and resource to undertake a robust assessment; essential to the success of a project. We deliver pragmatic, balanced solutions that minimise environmental impact, provide beneficial mitigation, and achieve sustainable development.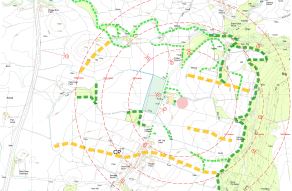 With a track record of undertaking landscape and visual impact assessments for a diverse range of potential developments including wind energy, waste facilities, power transmission, mineral extraction, transport corridors, leisure, commercial and residential development; clients will benefit from our knowledge and extensive experience of this process.
We offer a full complement of professional skills to support the LVIA process including GIS, photomontage, specialist graphics and digital Zones of Visual Influence (ZVI). Our presentation skills also extend to public exhibitions and stakeholder engagement.
The directors also have proven expert witness skills with a successful track record at a number of public inquiries across a wide range of development proposals.
Heritage
Our close association with archaeologists and heritage specialists ensures that we are able to offer integrated heritage input to projects. This expertise enables clients to assess and manage both prospective development sites and existing assets to balance heritage interests.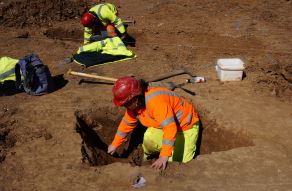 We appreciate the unique historic value of our landscape and promote an integrated view of the environment that recognises both the need for development and the conservation of heritage assets.
The portfolio of projects includes extensive Flood Alleviation Schemes, Renewable Energy, Highways, and Commercial and Residential development.
Landscape Management
To provide maximum benefit, external spaces require positive management as they evolve and mature. This process is essential to ensure that the design concept is realised and long term viability is achieved. Carefully planned management can also benefit existing mature landscapes.
At Barton Howe Associates we have considerable experience of preparing, and implementing management solutions for a variety of landscape types over both short and longer term. Management regimes need not be complex but must be comprehensive with clear objectives and co-ordinated plans to achieve successful development and provide value for money.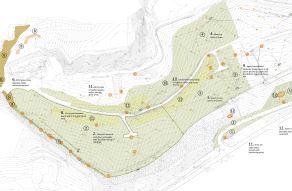 Often a key part of the management regime will be the recognition and evaluation of existing vegetation types and other site resources. At Barton Howe Associates, we are able to undertake a variety of site audits including tree surveys and arboricultural assessments. We employ a holistic approach to management, taking account of ecological constraints and opportunities, to promote greater diversity and long term sustainability.
Ecology
We have developed a close association with specialist ecologists to offer clients a tailored service that meets the need for development focussed advice yet balances biodiversity interests. Our landscape architects take a balanced view of the environment that builds upon the nature conservation value, or potential, of projects. We aim for sustainable solutions that deliver ecological benefit through a robust process of survey, appraisal and assessment.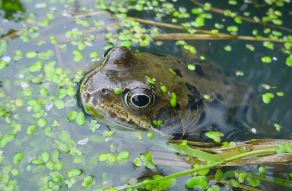 At Barton Howe Associates we recognise the value of natural systems and encourage a wider view of the environment that incorporates a responsible approach to design and management.
We have provided a range of services that vary in scale from Strategic Environmental Assessment, Water Framework Directive Assessments and Ecological Impact Assessment (EcIS) to site level habitat survey, protected species survey, species translocation and habitat creation for a variety of projects including River Catchment Strategies, Flood Alleviation Schemes, Highways, Residential (to maximise BREEAM and Code for Sustainable Homes values), Waste Management and Schools.